Taking the ROUGH out of Rough Carpentry
Let the Pros Do It!
Does your framing contractor leave you with a pounding headache? Six Star Framing will sink the nails without leaving builders banging their heads against the wall. We do not use labor services or temporary workers. All of our carpenters are from the So Cal construction industry- an industry like no other- fast paced and deadline driven.

Six Star is a professional framing contractor and we guarantee our carpenters are skilled, experienced, trained and insured so your project will be properly completed, on-time and without error.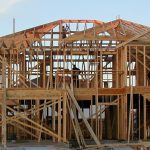 Experience is key, and the Six Star Framing team hails from many areas of career carpentry. From layout to stacking, we have all started out in the field constructing homes. Knowing what it takes to build the job BEFORE the lines are snapped is a key to our success.
Keywords for reference only:
framing carpenter, framing contractors, commercial framing, carpentry contractors, wood framing contractors San Diego, framing, layout, carpentry, constructing