Information about Professional Framing
What is Professional Framing?
The difference with Six Star Professional Framing Contractors is that we guarantee our framing contractors are properly skilled, have years of experience and are insured so your project will be properly completed, on-time and without error.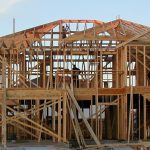 2020 marks Six Star Framing as having 26 years of framing experience. Our experience makes us the best framing contractors in Orange County and San Diego County.
Contact Us today so we can help you with your framing carpenter and framing contractor needs.
Keywords for reference only:
framing carpenter, framing contractors, commercial framing, carpentry contractors, wood framing contractors San Diego, framing